2021 Father's Day is around the corner! As the father's intimate little girl, every daughter always prepare some special gifts for their dear dad. Bamoer also introduces you some suitable Father's Day jewelry gift ideas as below. Jewelry for dad from daughter's most complete and in-depth guidance.
Jewelry for Dad from Daughter: Bamoer Silver Snake Ring
Is your daddy a cool guy? This silver snake shaped ring would be a perfect jewelry gift for Father's Day. This silver ring is delicate and awesome, which will look good on your day. The naturally curled snake forms the shape of a serpentine ring. Besides, two big green eyes are appealing, inlaided with natural gemstone.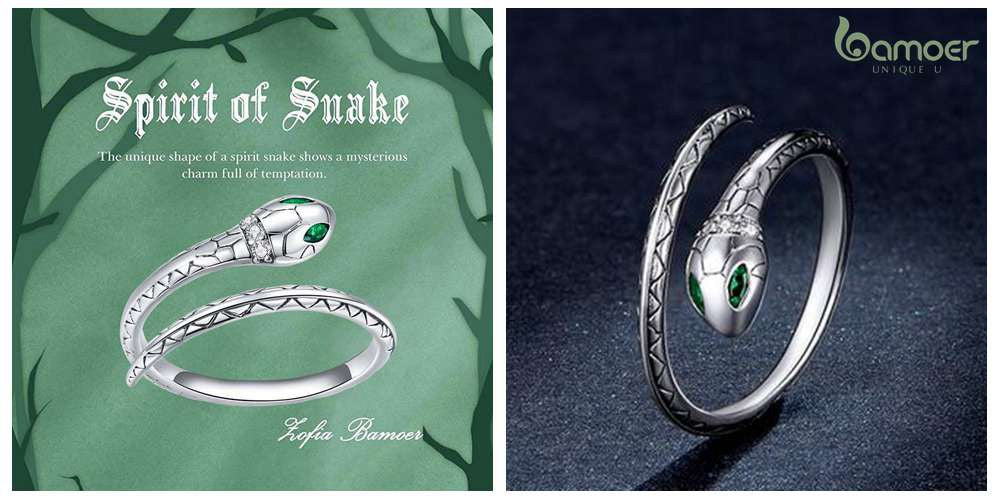 Jewelry for Dad from Daughter: Bamoer Life of Tree Ring
For daughters, Bamoer's wide circle ring is also an ideal gift for Father's Day. The entwined branches are like the feelings between father and daughter, delicate and deep. Using quality 925 sterling silver, it can be worn for a long time without changing color. It's a very thoughtful gift by heart.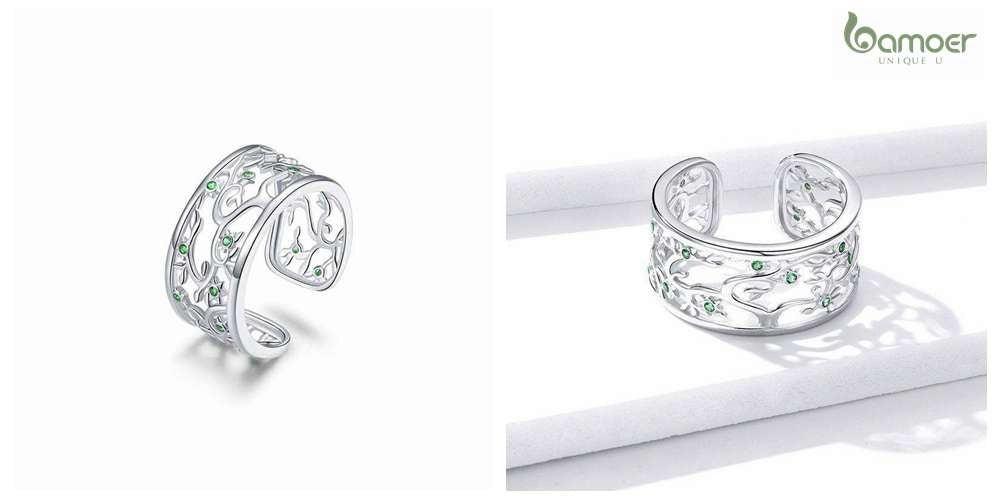 Jewelry for Dad from Daughter: Bamoer Custom Necklace with Picture
The best gift for Father's Day is with heart for daughters. Take your beautiful moments recorded in my heart forever. Put the photo into Bamoer heart-shaped jewelry necklace with a picture. When the father receives this customized necklace from his daughter, he will know how special it is in his daughter's heart.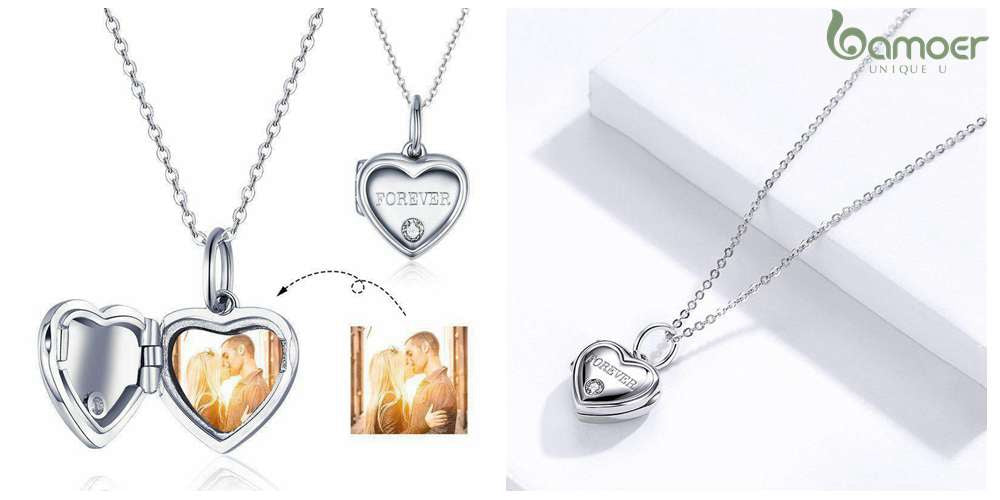 Jewelry for Dad from Daughter: Bamoer Custom Chain Necklace with Name
This gold-plated custom chain necklace with name hides the message that melts the soul. The daughter can leave a message what she wants to say, and we will carve it on the square necklace. A simple necklace with a sincere message from my daughter on it is also priceless.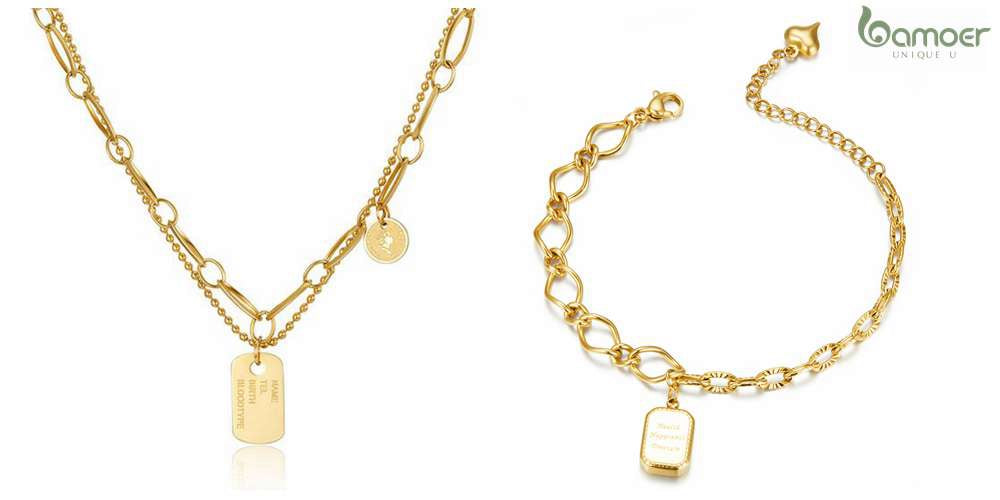 Jewelry for Dad from Daughter: Exquisite Packaging
As a Father's Day gift, each of our jewelry products has a very delicate packaging box. It can make the people who receive the jewelry happier. And, all our jewelry delivery time is very fast. Browse our collection and see what father wants. For better, you can match your matching necklace with personalized gifts and other precious gifts to suit your father.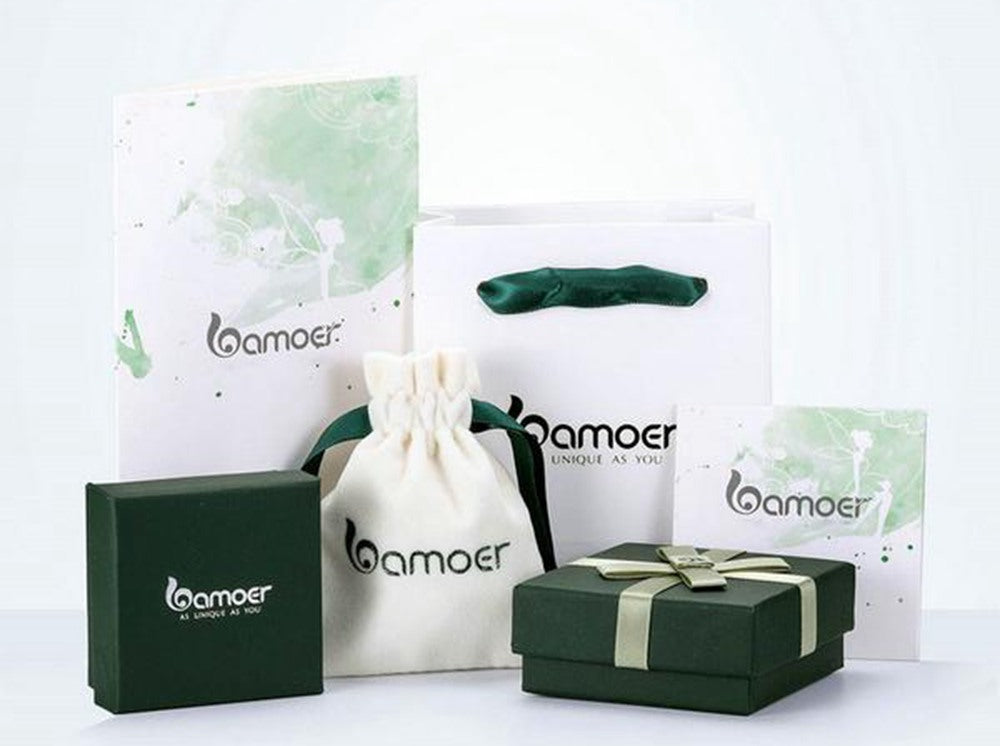 Sweet girl always gives the most intimate gift for your daddy. Comment below to get more jewelry recommendations from Bamoer Fashion Jewelry Shop. This Father's Day will be a big surprise for him!
Bonus: (2021 Father's Day Gifts Lucky Bag)